In the old days nobody knew how to write.
However, one day our ancestors realized they needed a way to keep records on what it happened from day to day and year to year.
They first started out by drawing little pictures that represented words. Because of these drawings people started to keep records and that allowed them to make plans for the future.
For many years people believed that the earliest known form of writing in the world came from the southern part of Mesopotamia where The Sumerian civilization was (today known as the south-eastern Iraq).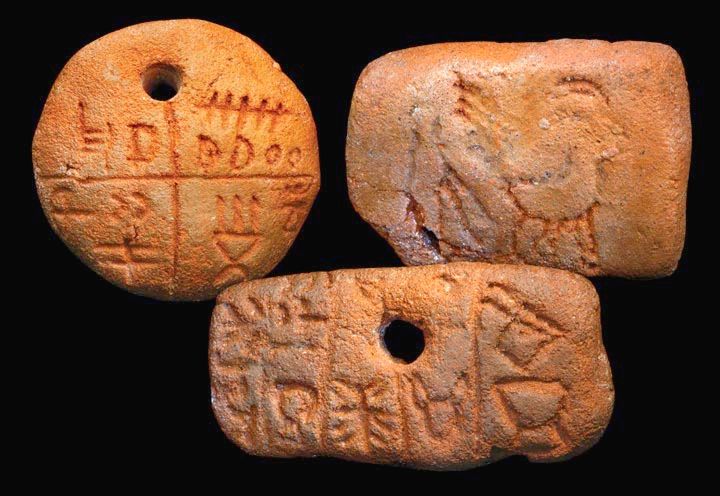 However in 1961, this was to change when a Romanian archaeologist: Nicolae Vlasa made ??an extraordinary discovery.
In Tartaria village, about 30 km (19 mi) from Alba Iulia, in Romania, members of a team led by Nicolae Vlasa unearthed three inscribed clay tablets that were about to change essential theories and beliefs regarding the first known form of writing in the world.
These tablets are dated to around 7000 BC (over a thousand years older than those from Sumer) and according to specialists researches they are considered to be the first written messages in the history.
It apparently seems that these clay tablets have been and still are the subject of great controversy in the archaeological world, as some archaeologists are not entirely convinced that these symbols might represent the earliest known form of writing in the world.
Until Vlasa`s discovery, historians considered Sumerian writing (dated at 3300 BC) as being the oldest on earth.
Ironically the historians that have been shown to be quite skeptical regarding the significance of Tartaria tablets were Romanian archaeologists.
However, there are other archaeologists that were more skeptical towards this discovery as it apparently seems (after I made a detailed research myself) that the Radiocarbon dating technique is not 100% accurate.
There were also launched a few other interesting conclusions like: Sumerians that might have arrived in Mesopotamia, after migrating from the territory of ancient Dacia (territory of Romania in ancient times) brought with them an already known type of writing.
American archaeologist Marija Gimbutas from The United States of America believed that the Carpathian-Danubian-Pontic area is the structure of European culture.
After being tested through radioactive carbon method, by American scientist Marija Gimbutas, the tablets discovered in Transylvanian village of Tartaria were established at the time, as being over a millennium older than those in Sumer.
In 1972 this result was also confirmed by Bulgarian academician Vladimir I.Georgiev.
Despite some contradictions regarding the significance of this epochal discovery, the Tartaria Tablets will still maintain their immense value not only for Romania's patrimony but also for the entire mankind, as they represent the first known form of writing in the world.
However, this great discovery is not appreciated enough, at least not at the level that it would deserve to be in the archaeological world.
Despite all this, a monument which symbolizes the first written message in human history was built in Tartaria in 2003, at the initiative of Napoleon Savescu (founder and president of "Dacia Revival International Society of New York").
If you are curious to see or find out more about Tartaria Tablets, the National History Museum of Transylvania in Cluj-Napoca is the place where they can be seen.
Did you enjoy this article?
If you found this article useful please take a moment to tweet, like, or share this article by using the buttons at the top or bottom. I'd really appreciate it.
Also, if you are feeling extra generous please leave some encouraging feedback in the comments section at the bottom of the page. I love getting feedback from visitors. It will encourage me to write more natural treatments that are cheap and effective!
Thanks for taking the time to read my website and I hope to see you here again soon!
More Helpful Information On Romania: