2 Mai is located at about 53 km from Constanta and it is quite small compared with the other Romanian beach resorts. It is far less developed and is perfect as a quiet getaway.
2Mai, Romania is mostly known for its cosy and peaceful atmosphere. However this doesn't stop it from being popular, especially with tourists looking for some peace and quiet.
2 Mai doesn't have many modern hotels or villas but tourists that  enjoy calm and tranquility find this place charming.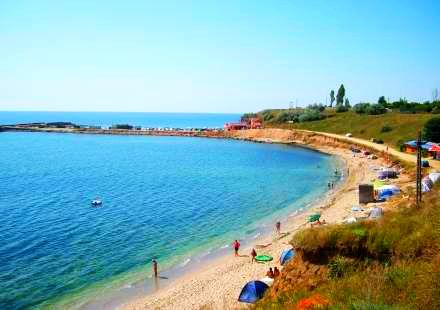 Accommodation in 2 Mai can be found in hostels and villas right on the beach, but if you prefer a more authentic holiday you can stay in local villagers homes.
There is also a really well equipped camp site on the beach.
2 Mai is quite well catered for with many restaurants, cafes and even night clubs for those wanting to enjoy more than the calm surroundings.
So if you are seeking an escape from crowded cities and want a nice relaxing holiday then 2 Mai is the ideal place for you.
Did you enjoy this article?
If you found this article useful please take a moment to tweet, like, or share this article by using the buttons at the top or bottom. I'd really appreciate it.
Also, if you are feeling extra generous please leave some encouraging feedback in the comments section at the bottom of the page. I love getting feedback from visitors. It will encourage me to write more natural treatments that are cheap and effective!
Thanks for taking the time to read my website and I hope to see you here again soon!
More Helpful Information On Romania: