Georgi says: "Popular with young people, this beach is great for those looking for a party. Family's should avoid it and go to to Eforie Nord instead."
Costinesti, known to locals also as "The Youth resort" holds plenty of attractions for young people looking to party. It's popular with students as it's cheap.
It is located on the Black Sea Coast 31 km south from Constanta.
The beach in Costinesti is considerable big having a length of 800 meters and a width of 10-15 m.
This village-resort is really popular among students and in generally young persons especially because of the low prices encountered here.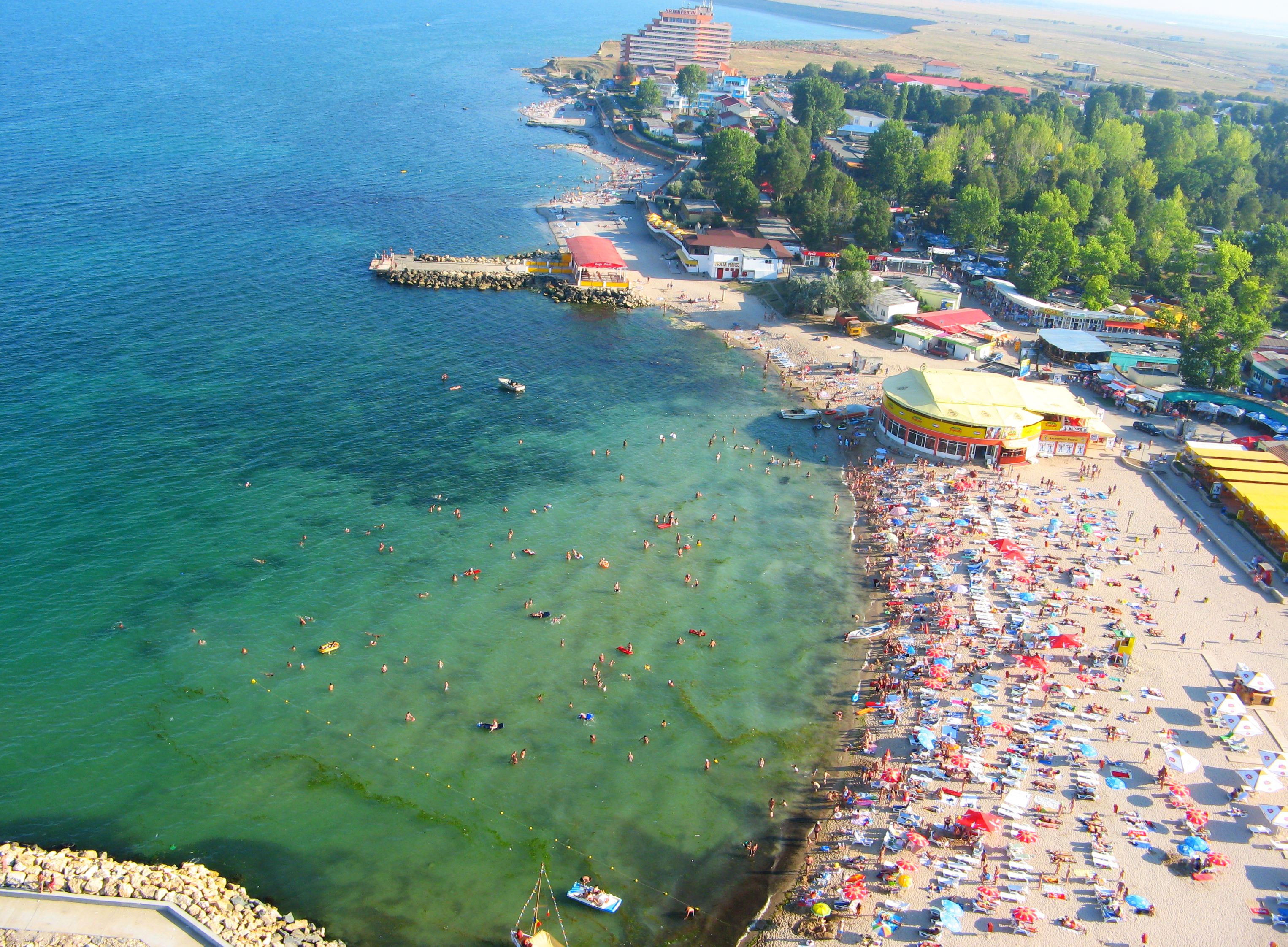 Due to the seashore being warmed 10 to 12 hours/day, various sport activities and not only are practiced under the sun like:
Aerosol
Heliotherapy
Sports training
Yoga
In Costinesti accommodation can be easily found as there are a lot of lovely looking villas and several hotels which offer high quality at low prices. Not for nothing is Costinesti so loved by youth.
Annually in this resort there are being organized recreational camps for children and teens.
Costinesti has also diverse recreational activities and opportunities for adults to enjoy themselves as much.
Restaurants and terraces with a cosy atmosphere are ready and waiting to receive whoever wants to experience a nice traditional Romanian dish but as well as other international cuisines.
You will find that Costinesti is full with wonderful surprises.
In Costinesti there is a small lake inside the shoreline named "Lake Costinesti" which due to its high salinity formed a significant layer of mud. This mud is used in treating rheumatic diseases.
Did you enjoy this article?
If you found this article useful please take a moment to tweet, like, or share this article by using the buttons at the top or bottom. I'd really appreciate it.
Also, if you are feeling extra generous please leave some encouraging feedback in the comments section at the bottom of the page. I love getting feedback from visitors. It will encourage me to write more natural treatments that are cheap and effective!
Thanks for taking the time to read my website and I hope to see you here again soon!
More Helpful Information On Romania: