Saturn, Romania is a lovely beach resort where you can enjoy the hot summer weather, the warmth of the sea and a cool breeze. Saturn beach resort is located 43 km from Constanta, but very close to to Mangalia.
Saturn beach stretches over a length of about 2 km, between Venus Beach (in the north) and Mangalia Beach (in the south).
There are in Saturn many hostels and hotels with all needed facilities to suit different preferences.
For accommodation purposes, Saturn has two holiday villages as well:
Danube Village
Delta Village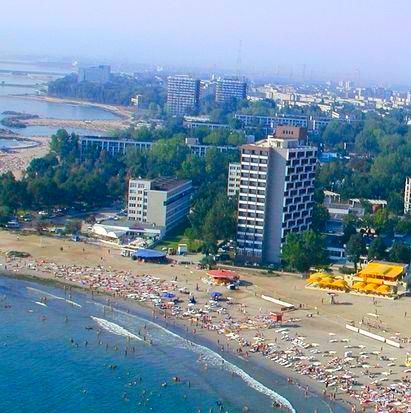 In these villages there are many mansions and villas to choose from as well as :
Amusement Parks
Sports Fields
Different types of Venues where tourists can enjoy their free time
Pubs
Terraces
Almost all the Black Sea resorts have Spa treatment centers where natural factors of the area are used in various therapeutic treatments. Two of the Health Spas in Saturn are placed in Hora Hotel and Balada Hotel where different diseases can find treatment:
Locomotion disorder
Gynecological problems
Other essential natural resources that are important for an effective healing process and that this resort has, are:
Hypothermia springs
Therapeutic Mud
Another bonus for this resort's popularity among tourists is not only the beautiful plants and flowers that most streets have but as well the low prices.
Did you enjoy this article?
If you found this article useful please take a moment to tweet, like, or share this article by using the buttons at the top or bottom. I'd really appreciate it.
Also, if you are feeling extra generous please leave some encouraging feedback in the comments section at the bottom of the page. I love getting feedback from visitors. It will encourage me to write more natural treatments that are cheap and effective!
Thanks for taking the time to read my website and I hope to see you here again soon!
More Helpful Information On Romania: