Venus, Romania is a beach resort named after the Goddess of love and beauty. It is 41 km south of Constanta between Jupiter and Saturn Beach Resorts.
The resort is lovely in the summer when the temperatures are above 22 °C and the sea is just perfect for a nice refreshing swim.
Due to eastern exposure (like all the other resorts on the Black Sea Coast), you can enjoy the warmth of the sun longer (10 to 12 hours a day).
Though Venus is a quiet place it still has many entertainment possibilities and the accommodation offers are able to fulfill even the most demanding tastes.
You will find in Venus several good restaurants, cafes, bars and night-clubs along with an outdoor cinema and an amusement park.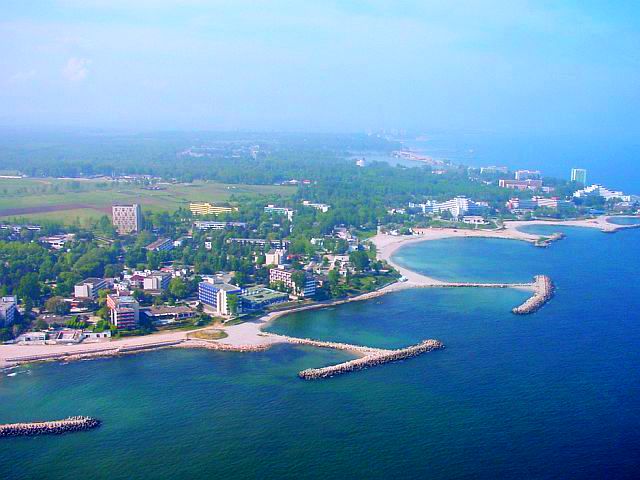 There are a wide range of options for people that like sport activities:
yachting
wind surfing
rowing
tennis
mini-golf
volleyball
handball
horse riding (at the Mangalia stud)
In this resort there are as well Spa centers where you can treat:
Rheumatic diseases (cervical, dorsal and lumbar)
Post-traumatic conditions (after sprains, dislocations and fractures)
secondary anemia
skin diseases
endocrine disorders
rickets
infertility
On the Black Sea Coast, not only Health Centers can offer therapy treatments but the marine climate itself is a natural cure factor.
It is known that this particular climate is rich in saline aerosols and solar radiation that are a good for the human body.
Venus is a genuine attraction for tourists eager to relax and enjoy beautiful moments while enjoying the sunshine accompanied by the refreshing sea breeze.
Did you enjoy this article?
If you found this article useful please take a moment to tweet, like, or share this article by using the buttons at the top or bottom. I'd really appreciate it.
Also, if you are feeling extra generous please leave some encouraging feedback in the comments section at the bottom of the page. I love getting feedback from visitors. It will encourage me to write more natural treatments that are cheap and effective!
Thanks for taking the time to read my website and I hope to see you here again soon!
More Helpful Information On Romania: